Here are my top ten read alouds
for fourth grade!
I like books that are multicultural and teach empathy. Books that catch their interest and leave them begging for more read aloud time! If you need a close reading guide, I've got some that can help.
Pin Me!
A Diamond in the Desert by Kathryn Fitzmaurice
It's about:
This is about twelve year old Tetsu and his family who are sent to an internment camp in the Arizona Desert after Pearl Harbor because they are Japanese-Americans. When his father is sent to a different camp, Tetsu must decide between his love of baseball and his responsibilities as the oldest son.
Why I love it:
I love historical fiction. It is engrossing and teaches the kids about important historical periods. This book has won a ton of awards and ther author is really nice. She'll do a free Skype interview with you class if you tweet her!
Close Reading Guide
Fish in a Tree by Lynda Mullaly Hunt
It's about:
This story is told from the point of view of Ally Nickerson. Ally is a really smart girl. She's so smart she's been able to fool a lot of people. One day, however, Mr. Daniels comes to substitute for Ms. Hall. He figures out Ally when no one else could.
Why I love it:
This book covers some really important themes: dyslexia, friendship, family, bullying, overcoming adversity, identity, perseverance, and the power of asking for help. It really packs a punch! It's a great discussion starter!
Close reading guide
Flor and Ulysses by Kate DiCamillo
It's about:
The story is about Flora, a self-described cynic, who witnesses a tragedy/miracle in her neighbor's backyard. She is able to revive the squirrel and names him Ulysses. Adventure ensues!
Why I love it:
It's part graphic novel, part narrative. It really catches the kids attention. It also covers some serious issues such as divorce and abandonment.
Close reading guide
Inside Out and Back Again by Thanhha Lai
It's about:
This book is written in free verse chronicling Ha's journey from war-torn Vietnam to Alabama and her subsequent problems as a second language learner and with bullying. She is ten years old.
Why I love it:
This is great for our students from Vietnam to see a book about someone like them. It's written in free verse which I love because it's more accesible to struggling readers. Beautifully written.
Close reading guide
The One and Only Ivan by Katherine Applegate
It's about:
This is about Ivan the gorilla. He lives in the Big Top Mall. He's content with living in his domain until a new resident comes.
Why I love it:
This is another book written in free verse. Very short poems that really pack a punch! Kids love to read books about animals. I cry every time I read it.
Close reading guide
Rain, Reign by Ann M. Martin
It's about:
Rose Howard is a girl who loves homonyms. She even named her dog Rain (get it, Rain, Reign?). Rose is on the autism spectrum and sometimes is not quite understood by her father or teachers. She has a special bond with her uncle and her dog. But one day, her dog disappears...
Why I love it:
We have so many students on the autism spectrum these days I think it's important for students to understand it and be empathetic. This helps them see they are just like them.
Close reading guide
The Tequila Worm by Viola Canales
It's about:
This book is about Sofia, who lives in Texas. She's really smart and is one day offered a scholarship to a fancy school...
Why I love it:
This book was honored by the Pura Belpre award, which is given to Latino writers that celebrate the Latino experience. This book shares so many cultural experiences: Easter cascarones, Dia de los Muertos, the Christmas nacimeiento and, of course, the tequila worm. My students are all Latino and every time we read this, it connects to them in ways that other books don't. I love it.
Wonder by R.J. Palacio
It's about:
This book is about August Pullman, Auggie to his friends and family. He was born with a facial deformity and has had a lot to deal with because of it. But he's growing older now and his parents feel it might be time to go to school instead of being home schooled. This book talks about his adjustment to school and the students' adjustment to him.
Why I love it:
If you haven't read this, read it now! It's told from different points of view which make it great to teach perspective/ point of view. How what may be true in your eyes, may look different in someone else's eyes. Discussion points: empathy, friendship, family, so, so many things!
Close reading guide
Alice's Adventures in Wonderland by Lewis Carroll
It's about:
Alice, of course! Alice goes on an Adventure. Not just any adventure, it's an adventure in Wonderland! She meets the white rabbit, the Cheshire cat and the Red Queen along the way.
Why I love it:
This is the first time my kids really come upon word play. It's considered one of the best examples of the literary nonsense genre. We love talking about the symbolism. It's a classic for a reason and it's part of the suggested Common Core readings.
Close reading guide
The Cay by Theodore Taylor
It's about:
This book is about Phillip who lives in Curacao with his mother and father. The time period is WW2 and german subs are surrounding the island. His mother decides they should go back to the States. On their way however, their boat is torpedoed.
Why I love it:
This book really appeals to my boys. It's set during the war and it's about racism and survival. It's short and a pretty fast read. You'll like it.
Close reading guide
If you're looking for some close reading units, go to my store: LisaTeachR's Classroom!
Well, I hope you learned about some new options for your read alouds. What do you enjoy reading to your kids?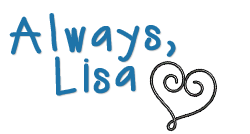 I teach fourth grade! I am an NBCT in Literacy, Reading and Language Arts. I have a BCC (Bilingual Certification) and a Masters in Curriculum and Instruction with an emphasis in Instructional Technology. And I love books!