Hello my friends! Here in Ontario, we have one week left of classes. At the end of the school year, I like to take some time to discuss Canada Day with my students. For the age group I teach, their perceptions of Canada Days past can be quite entertaining:
---
---
Canada Day is clearly a memorable experience for even our youngest students, whether it be of fireworks, time with family or friends during the day. Whether we are retelling a story that we have read together, creating our own adventure, or discussing a personal experience, there is a logical sequence of events and words that match: first, then, finally (or whichever vocabulary you have decided to use!)
(For a post about using the 3 part graphic organizer with young students, and a freebie, click here!)
Here is a fun Canada Day story that started orally with a reading buddy who helped sort out the three basic story parts before the pictures were drawn (and was duly
thanked!
)
---
These no-prep printables come from
Canada Read and Write and More
, the first set of what I have started to develop as a
series
. Here is the Canada themed and Canada Day writing paper:
---
---
My students enjoy 'fun worksheets' every so often. The literacy skills practice pages that are included so far are pictured below:
---
---
---
Bonus
Terry Fox
and hockey colouring fact sheets for those early finishers!
---
---
I will leave you with
this freebie
and links to money-saving bundles that include
Canada Read and Write and More
! Best wishes to all of you as you finish the school year, and Happy Canada Day!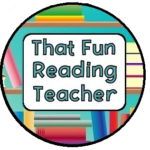 ---
---
P.S. Here's a little 'Aha' moment from a pre-Canada Day conversation in my classroom about 19 years ago...
no figurative language in kindergarten!
---
---
Related:
---
---