Have you read Fish in a Tree by Lynda Mullaly Hunt? What?!? You need to read it asap!

"Everybody is smart in different ways. But if you judge a fish by its ability to climb a tree, it will live its life believing it is stupid."

I created a guide to a close reading of this fantastic book. It was published in 2015 and was a part of the Global Read Aloud in the fall of 2015.
This story is told from the point of view of Ally Nickerson. Ally is a really smart girl. She's so smart she's been able to fool a lot of people. One day, however, Mr. Daniels comes to substitute for Ms. Hall. He's able to figure out Ally when no one else could.

Some themes to consider while reading this book: dyslexia, friendship, family, bullying, overcoming adversity, identity, perseverance, and the power of asking for help.

Close reading is an integral part of teaching with the Common Core. Students need to know how to be analytic when reading texts and poems. I have outlined the components of authentic literacy and what it looks like in the classroom. I formatted the unit as follows. It begins with an explanation of close reading and how to format a lesson. Then, there is a story summary, themes listed and character descriptions. After that, I created focus questions for each chapter. There are explicit gradual release formatted lessons sprinkled throughout. I included a close reading sheet for each of the explicit lessons. You could use the focus questions to create more close reading lessons using the blank templates or for class discussions. At the end, there is a blank sheet for planning and to use with close reading of different chapters. I also included some growth mindset activities, other activities that are appropriate and web links. I hope your students enjoy it as much as my students did. It's a great book. Amazing read aloud.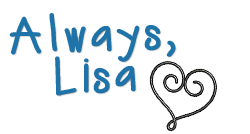 TPT ***Google Plus ***Facebook
Bloglovin ***Twitter ***Pinterest
YouTube Channel
**Tree clip art by Glitter Meets Glue Designs